Regular price
$107.10
Sale price
$75.00
Unit price
per
Sale
Sold out
Discover how card writing can shift your world in just 10-minute intervals with The Essential 16. 
These are our 16 best-selling cards which means two things: 
🥳 The people have spoken! This is our best art! 
🌎 These are the cards with the most universal messages
You're likely going to want to send all of these designs to more than one person and for more than one occasion.
These 16 cards will:
prevent you from last-minute "I need a card" panic 😅
help you find the words that people need to hear from you 💕
give you a way to shift your day when you need an off-screen moment of beauty, creativity, and calm.🌿

These 16 cards are the perfect tool to take a few mindful moments to refocus on what matters most— loving the people in your life while you're still both here, and leaving behind a legacy once you're gone. (Which is hopefully many, many years from now! But the best time to begin is today, so let's get started. 💃)

The Essential 16 also comes with a guide brimming with our best tips for cultivating a more life-giving, card-writing routine (which makes a great reference guide to have in your stash!)

We care that our cards are gentle on the earth and support fair wages, so we source our paper, envelopes, and printing all from Wisconsin, where our tiny studio is based (and happens to be a paper capital). Locally sourcing our products reduces our carbon footprint and shipping costs, so you can know that your dollars are doing the best in the world that they can.
P.S. The Essential 16 is our best deal. Save $32 when you buy our best-selling 16—that's the same as getting 5 free cards!
Product Details

This abundant bundle includes 16 of our most-popular-of-all-time cards.

All Cards are:
-printed on heavy, eggshell stock
-4.25″ x 5.5″
-come with a weighty kraft envelope and cute envelope sticker seal
-blank inside so you can express yourself
-made in the U.S.A.

This set also comes with a mini-guide to inspire you on your card-writing journey.
What do the cards say?

1. Waltzing Rabbits (No words)

2. "If the only prayer you ever say in your whole life is thank you, that will be enough" - Meister Eckhart (Sunflowers at dusk)

3. Collecting Scars "Maybe Life Isn't about avoiding bruises. Maybe it's About Collecting scars to prove we showed up for it." - Hannah Brencher (Heart bursting with flowers)

4. Broken Pieces -"These things I cannot change. Not one of them. Can't fix, can't heal, can't put the broken pieces back together. But what I can do is offere myself wholehearted and present to walk with the people I love through the fear and the mess." - Shaunna Niequist (Hands holding petals)

5. "Shine like the whole Universe is yours." - Rumi (Brushwork sunflowers)

6. "You're a stardust & fireworks kind of wonderful." (Camping scene with fireworks)

7. "There are darknesses in life and there are lights, and you are one of the lights, the light of all lights." - Dracula (Two moths surrounding light)

8. "This is an all- new place for you and it brims with new unknowns, but there is nothing you will go through out here that you will have to go through alone." -Morgan Harper Nichols (winding road in a dark landscape)

9. "Just sitting here thinking of the marvel that is YOU." (Leaves in pink and green)

10. "A Flamboyance of Flamingos Flying in to say: have a Festive, fantastic, fun-filled birthday" (Flamingos wearing party hats)

11. "Hello Wonderful One" (Red wavy tulips)

12. "May You Flourish" (Pea vines)

13. In Awe of the Gift that You Are (Swallows with ribbon banner)

14. "Sending Sunshine" (Sunflowers, sun, and Gold Finch)

15. "May you faith be stronger than your fears." (Glowing hummingbird with pink ribbon)

16. "The world is lucky to have you here!" (Baby Bunny in a swaddle, surrounded by carrots)

All quotes are used with permission from the authors, in public domain, or are original phrases by us, Tiny and Snail
Shipping

This item qualifies for free shipping! (within the US.)
Return Policy

We want you to be super happy with your order! If something seems amiss, we accept returns of unused and unopened merchandise within 60 days of delivery.
We are committed to:

Printing and paper sourced in the U.S.A.
Supporting the USPS
Donating part of our profits to planting trees and spinal cord research
Choosing environmentally friendly processes
providing excellent customer service
View full details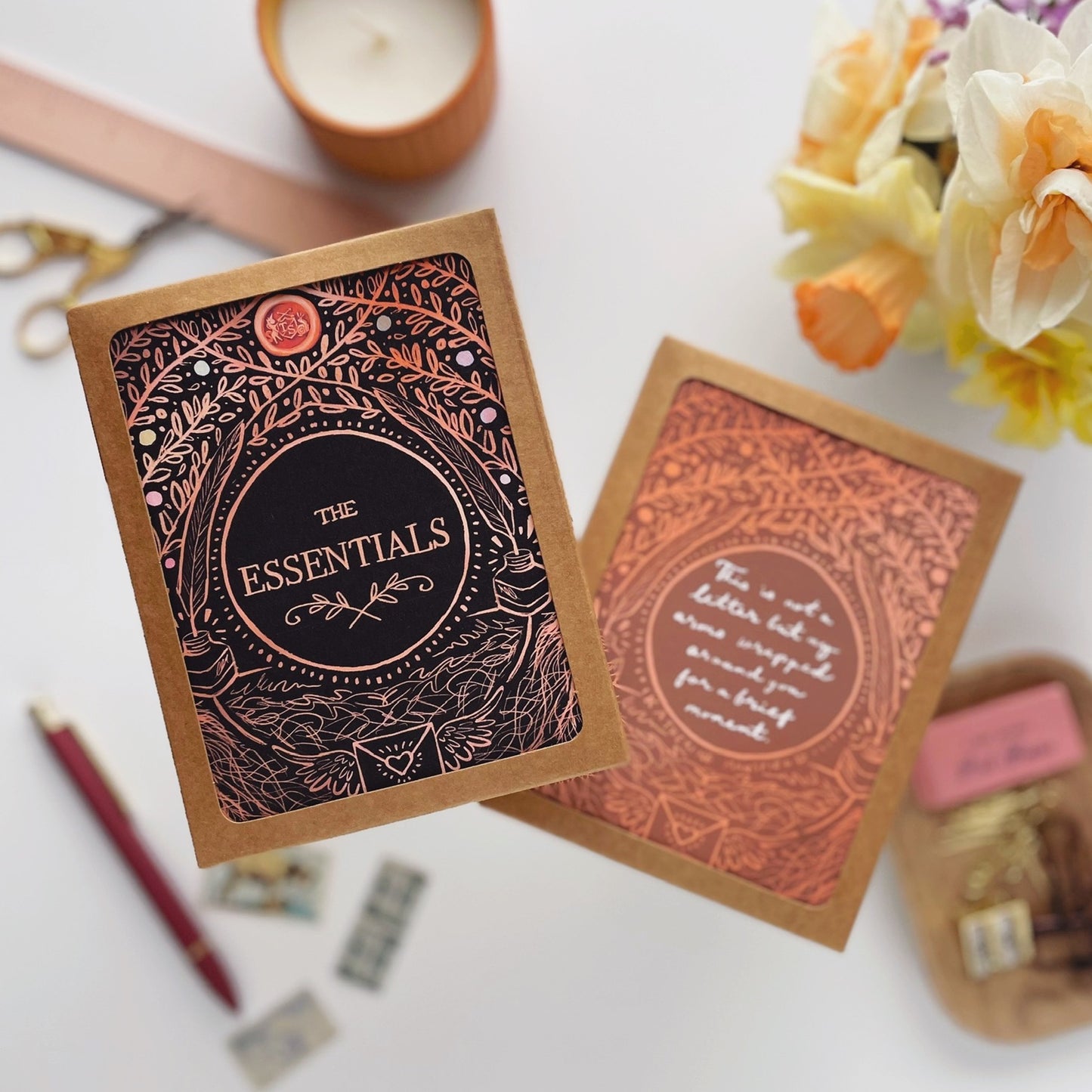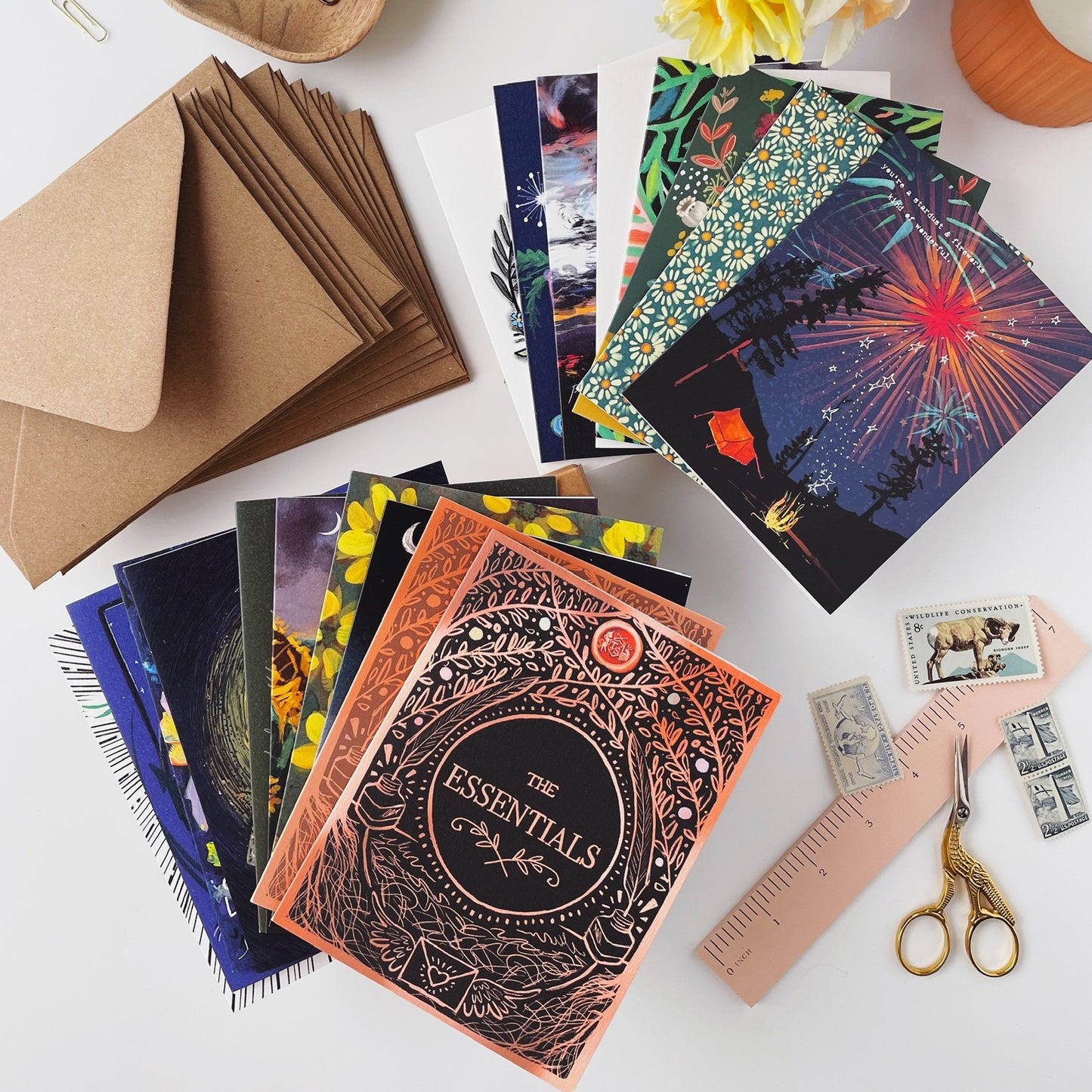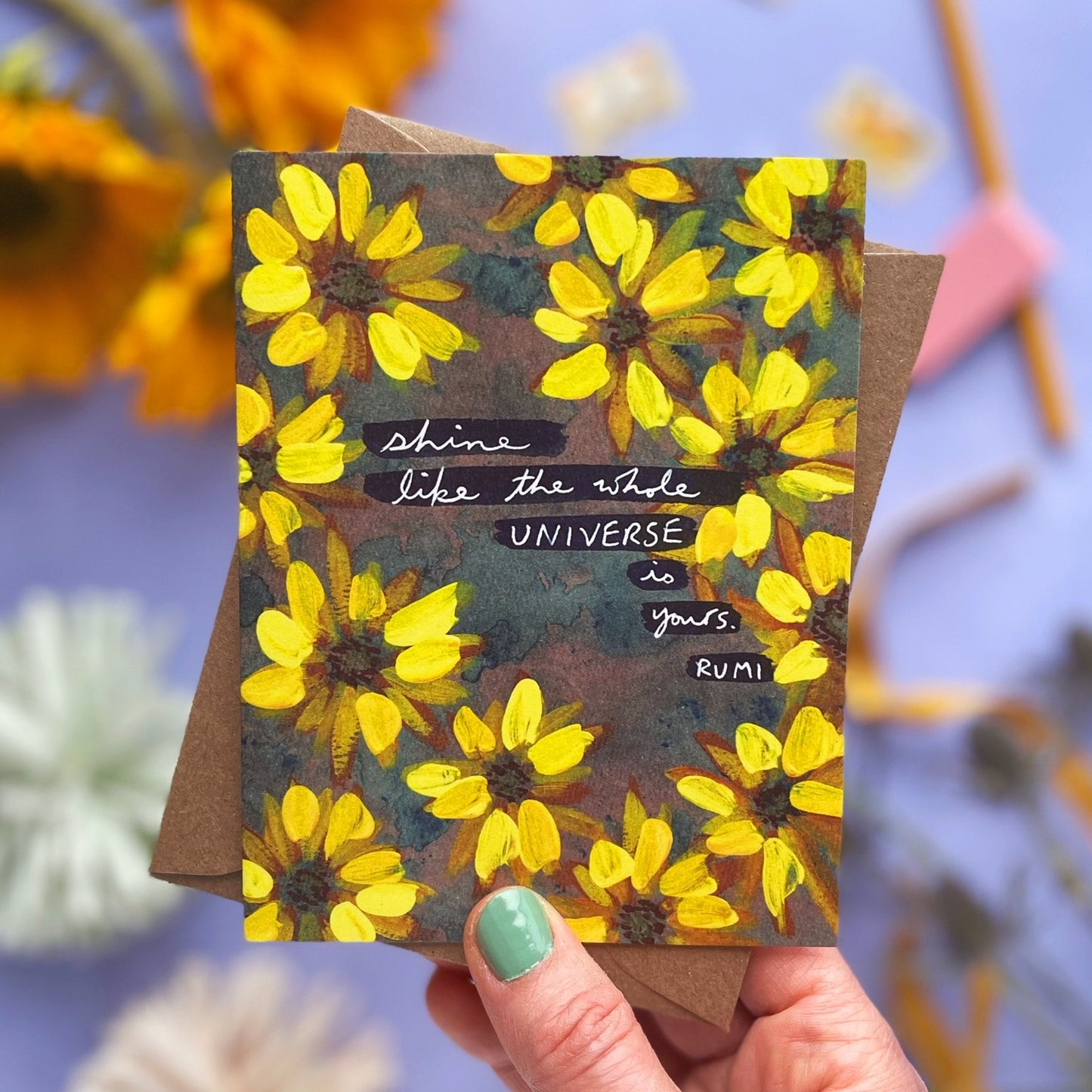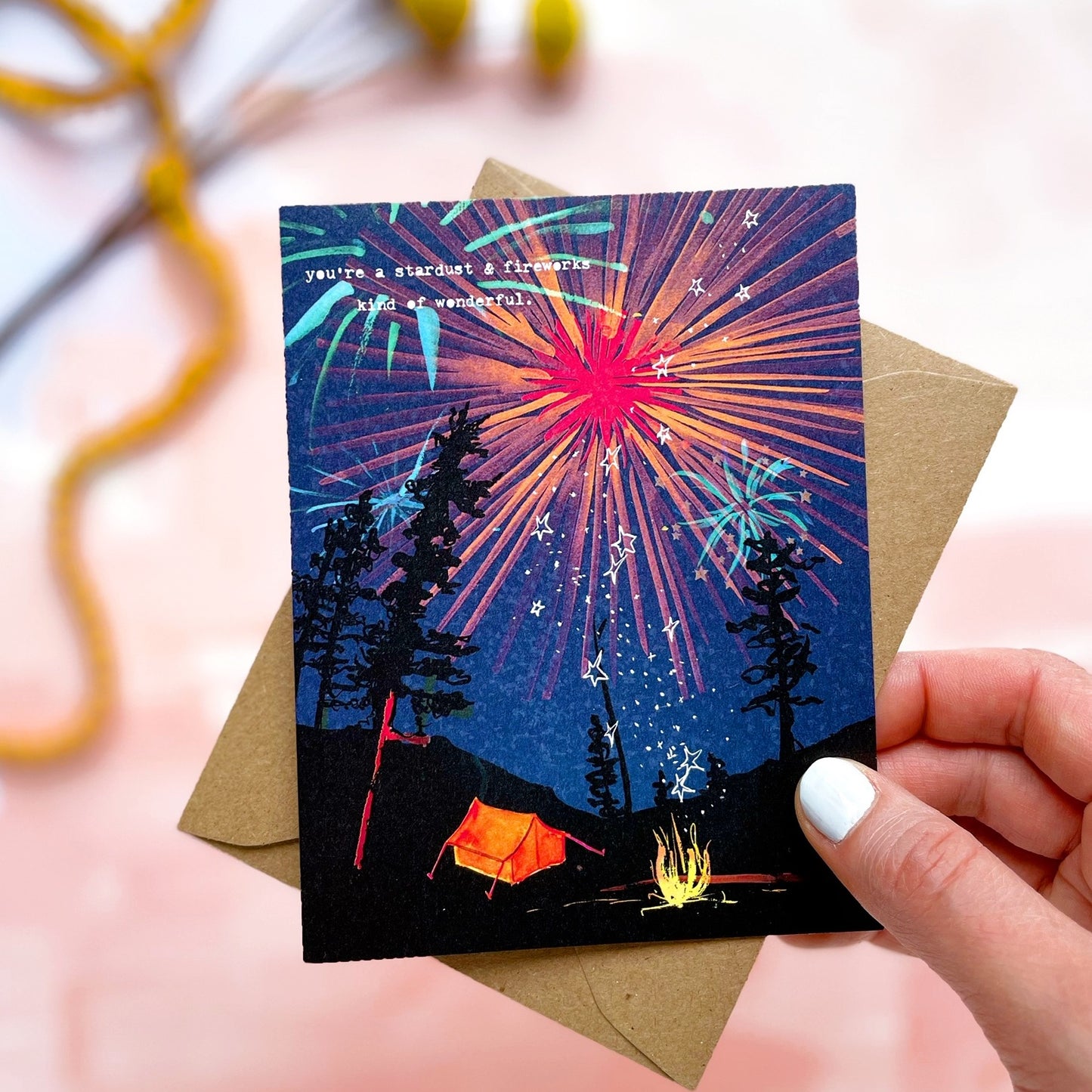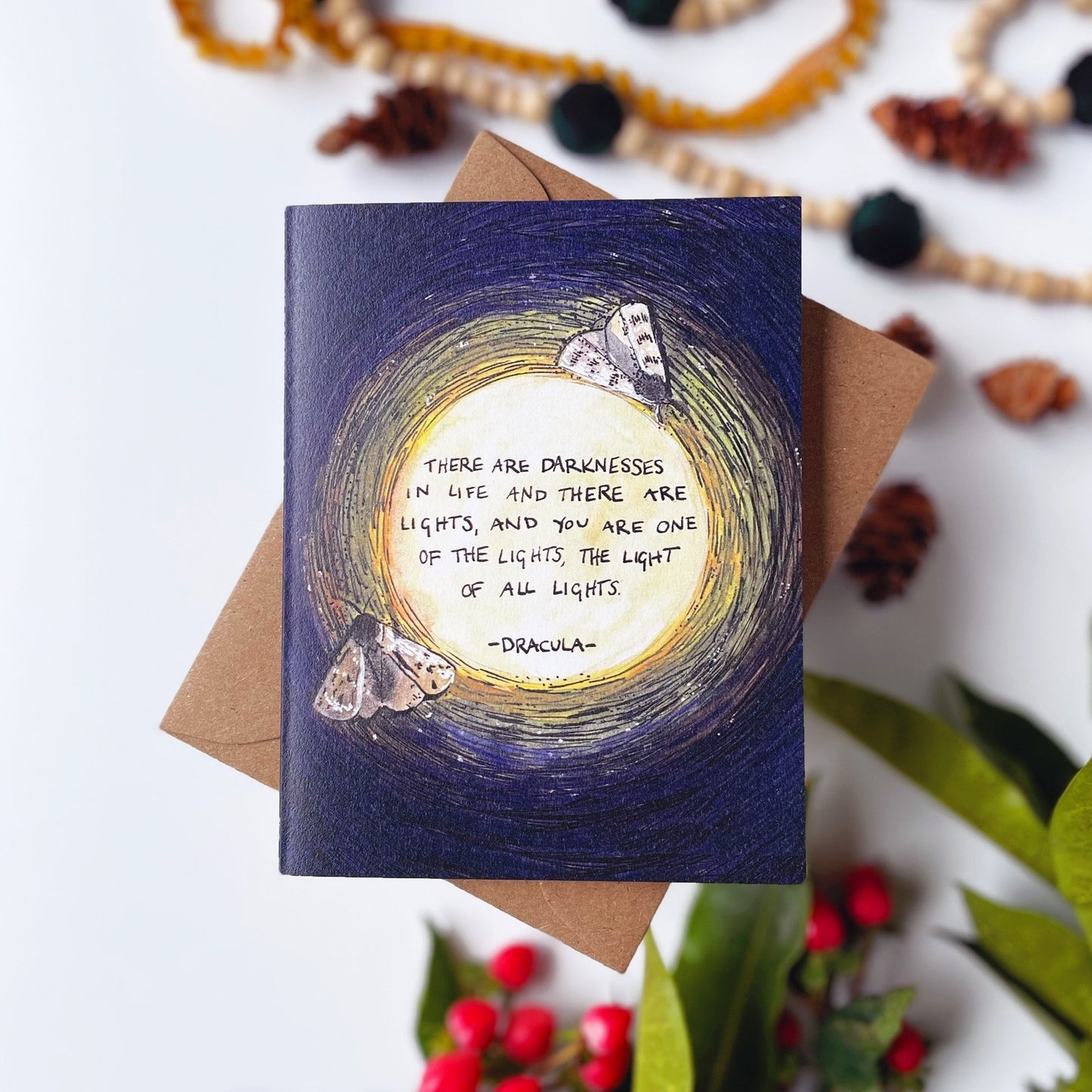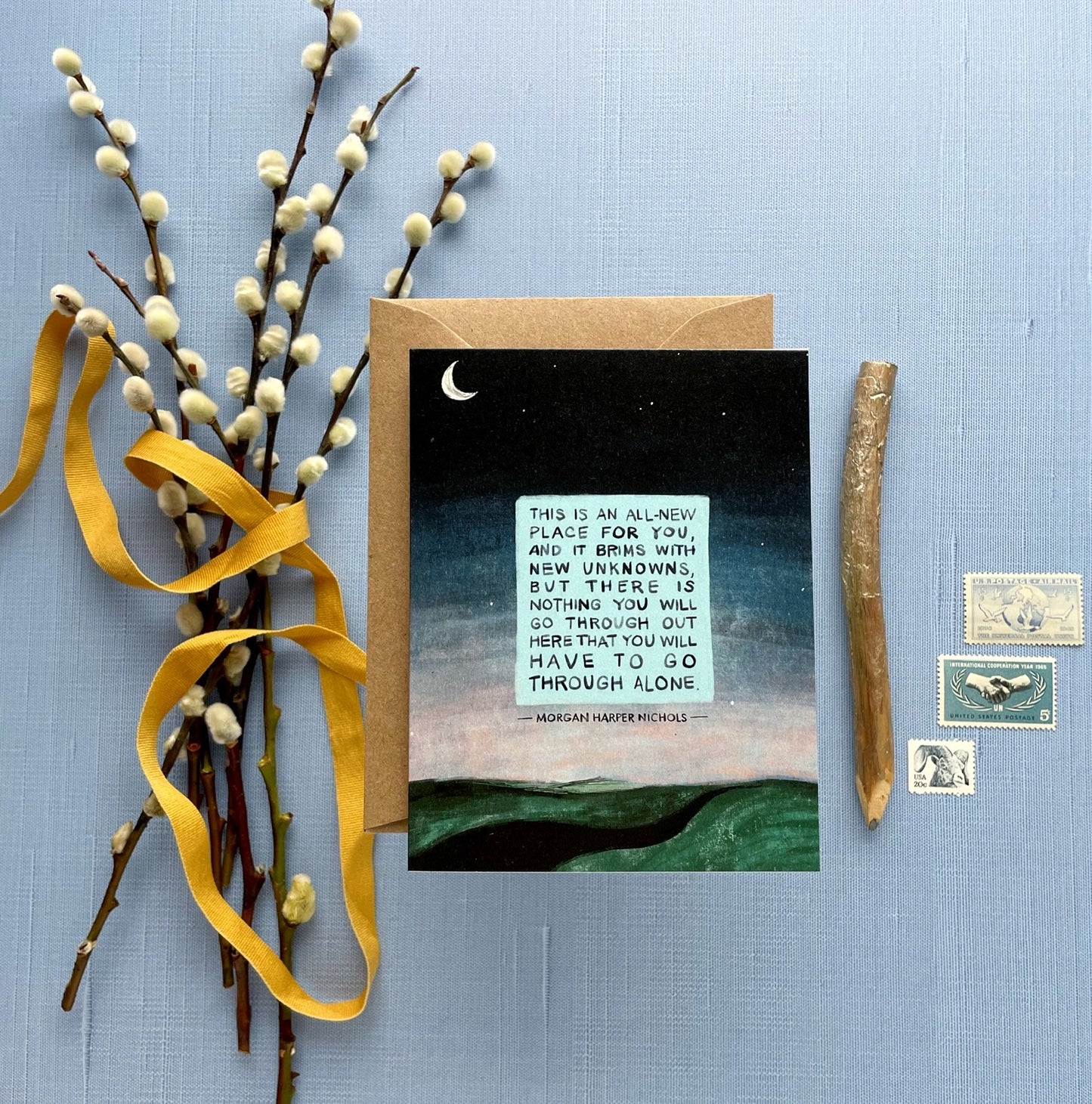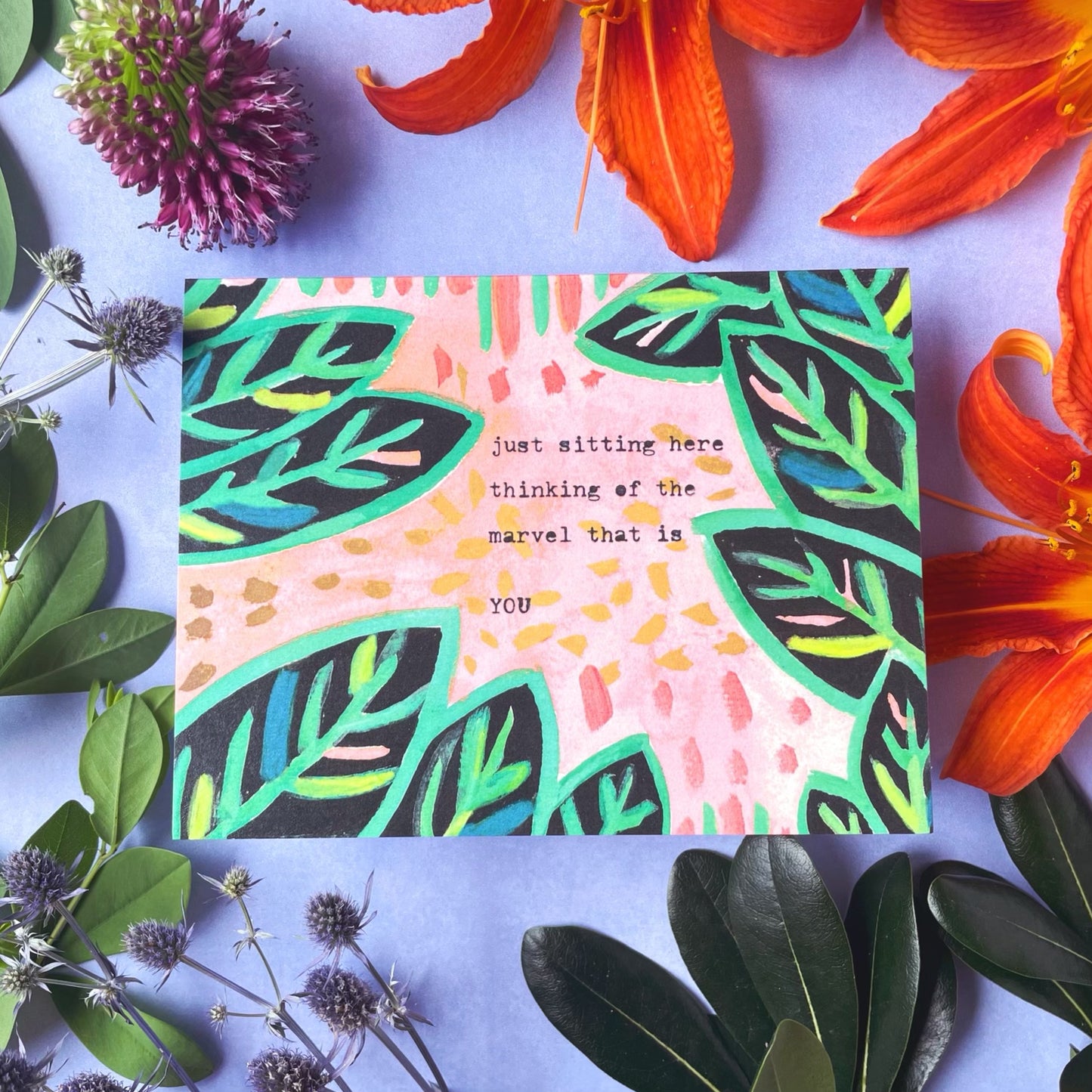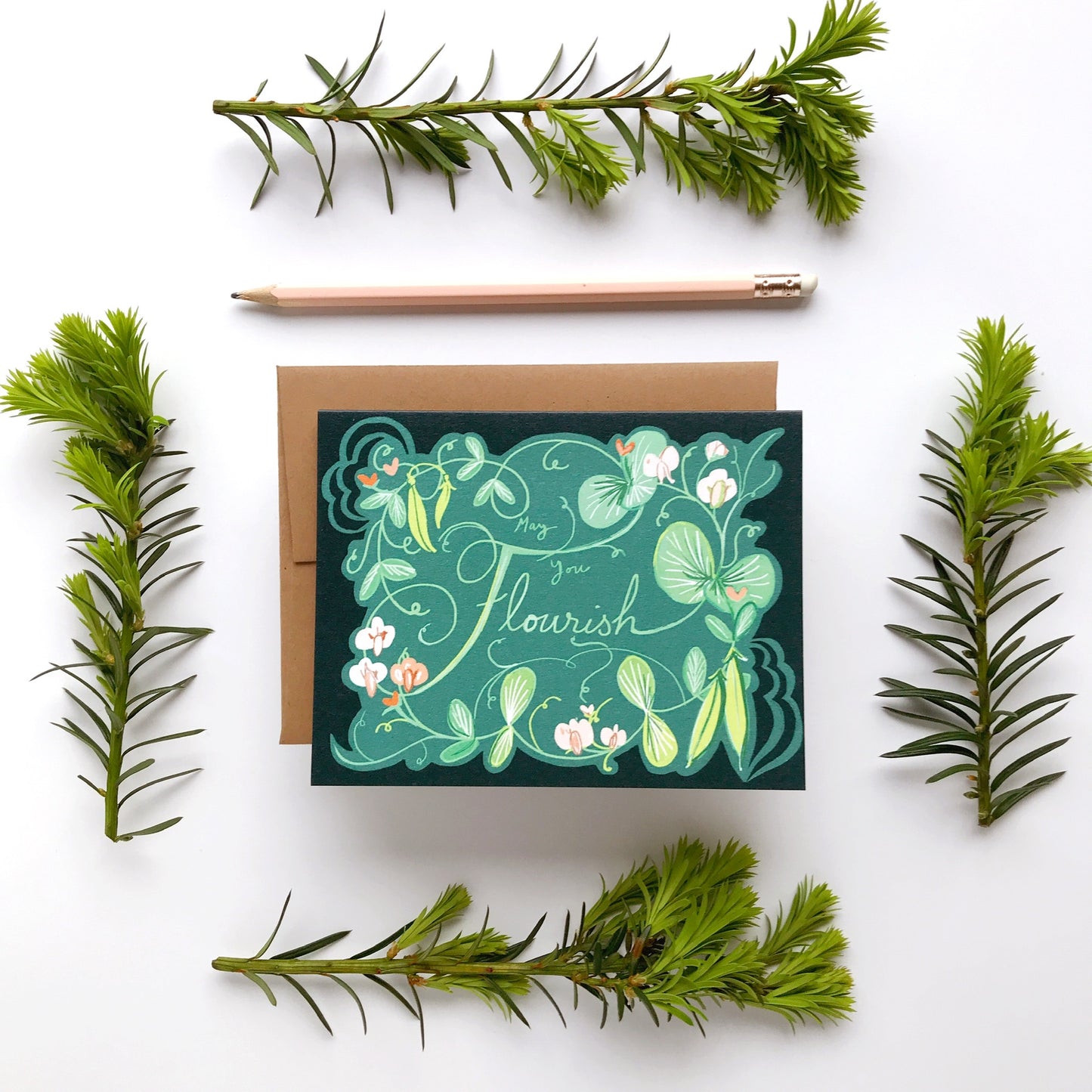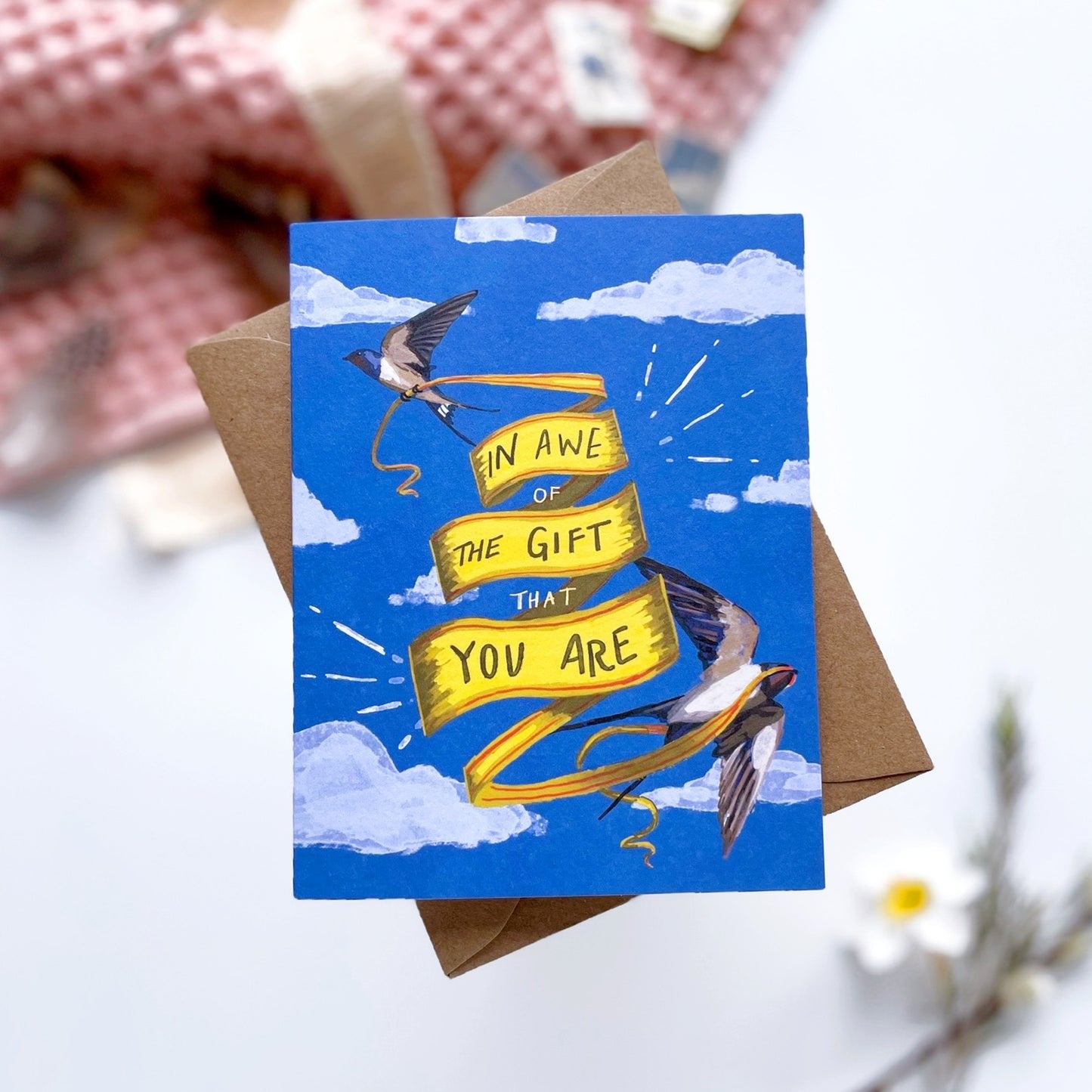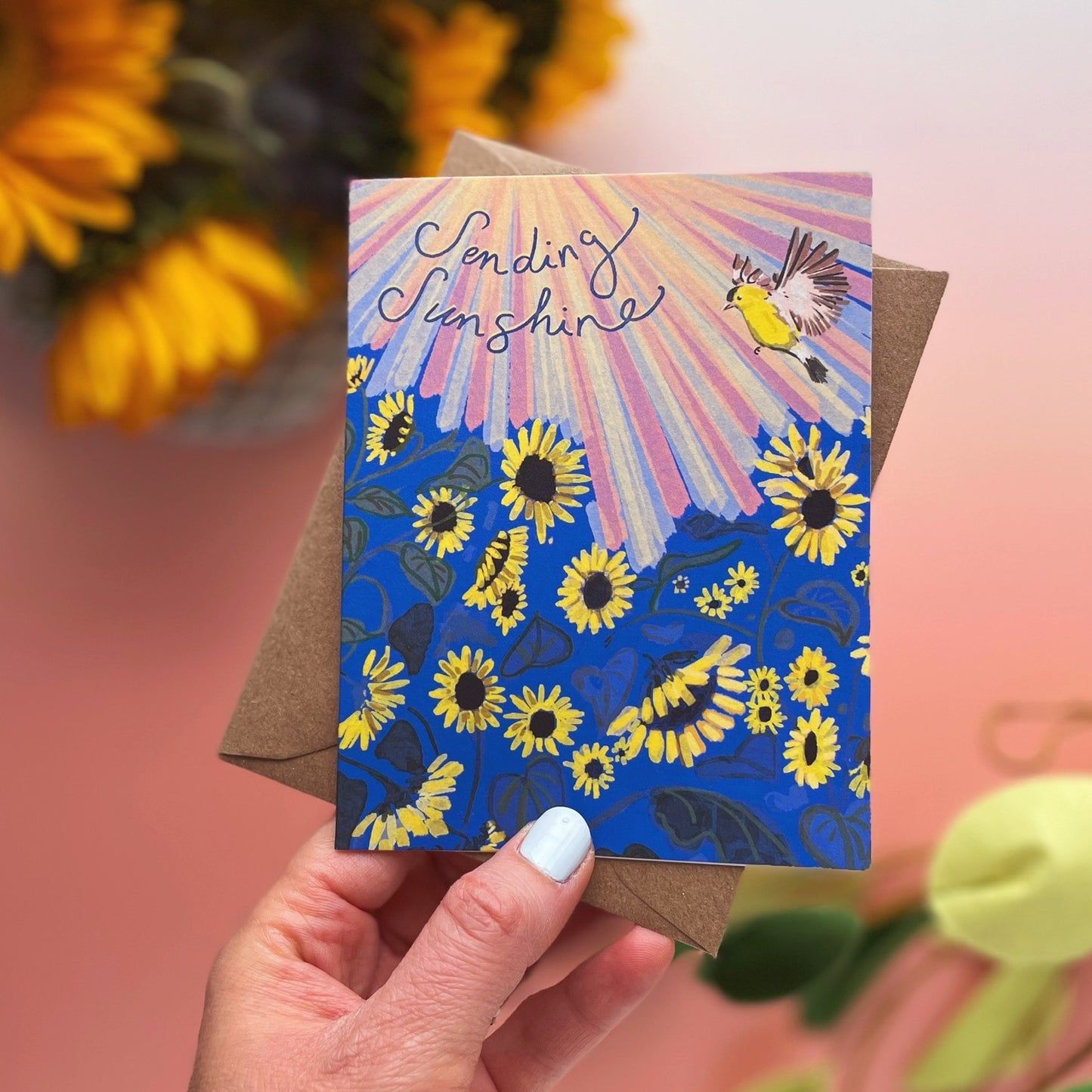 Perfect Cards
I am pleased to have this mixture of cards when an occasion arrises.
Gorgeous Cards
I love my card collection! Each card feels very personal and the art work is gorgeous. I love sending people cards so I'm thrilled to have these exquisite cards to spread love. Thank you.
Even better than I expected.
Breathtaking. Lovely. Artfull. I almost don't want to send any, just hoard them.
Lovely handmade cards!
I just received my note set from Tiny & Snail and they are wonderful! I can't wait to send to my loved ones.
Marvelous
I'm so pleased that I found these cards. They're just what I was looking for.